Introduction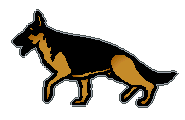 My name is Tony Schoemaker and along with my wife, Anna, we breed, train
and show German Shepherd Dogs.
My love of the breed started when I was a small child growing up in Holland and when I married Anna,we decided to put our dream of breeding and showing this beautiful breed into fruition.

Since that time, we have bred many beautiful animals which we are very proud of.

We joined the German Shepherd Dog Club of South Australia in 1995 and are
also members of Dogs SA.
We love our dogs and are proud of all of them and of all the owners
who have purchased a Tonaker puppy.